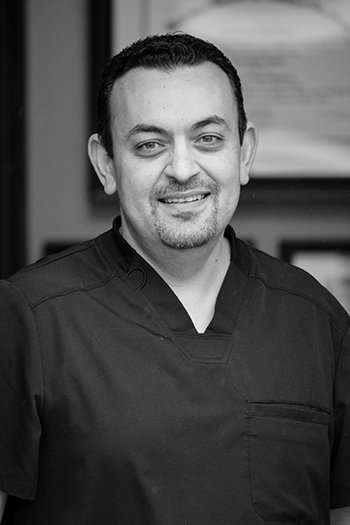 Dr. Peter Abadir D.M.D. graduated from the University of Medicine and Dentistry of New Jersey in 2004. He went on to complete his general practice dental residency at Monmouth Medical Center. After making great relationships with patients and specialists, Dr. Abadir decided to stay close to Monmouth Medical Center and assumed the practice of West Park Dental in Ocean Township New Jersey in December 2005. His excellence in patient care, philosophy of practice, and his patients "word of mouth referrals" has helped him to grow to have one of the most loved practices in the area. Our patient retention rate is about 96% and that is because Dr. Abadir will go to great lengths to achieve patients care and satisfaction. Patients love Dr. Abadir because of his gentleness and his excellent bed side mannerism.
Dr. Peter Abadir Joined Staff in Monmouth Medical Center in 2005 as a volunteer Attending, to satisfy his passion in teaching and mentoring the Residents at the GPR Program. He was voted teacher of the year in 2008, and recently he was assigned to be the Interim Program Director at the hospital.
His passion for dentistry helped him to pursue advanced General Dentistry training and receive various certificates in Implant Placement, Bone management, soft tissue laser dentistry, sedation dentistry, and Invisalign® orthodontics. This Combination of skill can only be found in less than 5 percent of general dentists in NJ.
Dr. Abadir takes pride to maintain a success rate of any dental procedure he offers to be far above the published national average success rates. Dr. Abadir continues to pursue further studies in implants and sedation dentistry, as well as achieving hospital privileges to treat patients with developmental disabilities under general anesthesia.
He recently married a lovely pediatrician and also enjoys traveling, playing soccer and spending time with family and friends.